HOME > Digital Signage VISTRO > Technical Support > Signage Station User Guide
Signage Station User Guide

Install


Security check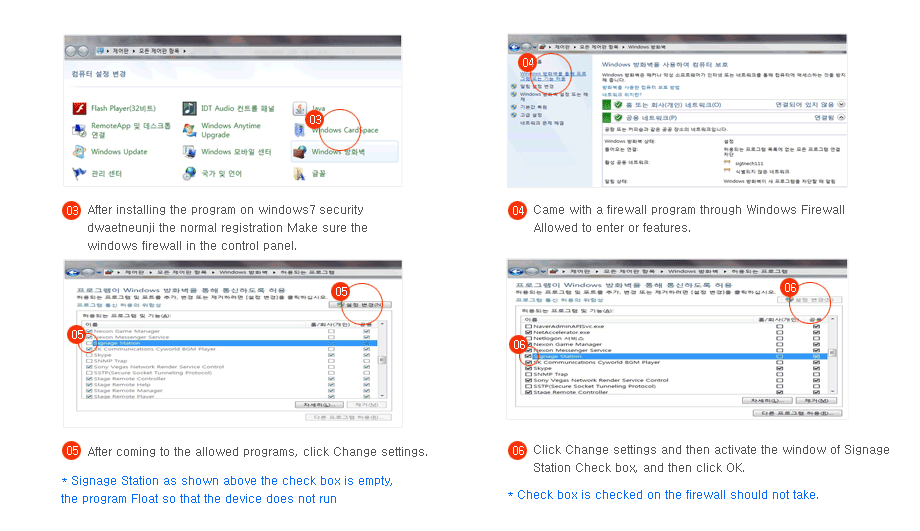 Program execution

Delete the existing image file


Generated schedule

Set a schedule (Schedule Merge)


Add video files

Setting file options


Save Schedule

Schedule file and image transfer


Precautions
• This unit is for professional use or changing the products listed A / S can not receive.

• Check the input voltage is supplied with electrical device (adapter) is used.

• Set a schedule and video codecs in a video file and then check the resolution setting (see manual playback codec encoding)

• Schedule, which is set to the path of the file has not been changed (Error is changed)

• Set a schedule to the time that the file is registered correctly (the scheduled merge cells, if it does not play video) Please confirm.

• Save the file and save the schedule file transfer schedule that the

• I use Windows security, please confirm that you are permitted signage station.

• Terminal USB (CF Card) allowing to check the amount of storage to use.

• Signage Station program PC Specifications: Window 7 to install.