HOME > Digital Signage VISTRO > Technical Support > Y-Frame
Y-Frame

What is YouFrame?
YouFrame is STB Application System. You can create, update and manage the contents with your smartphone or tablet PC.


How to set
• YouFrame Viewer : Running on YouFrame STB (Android App)

Can set the language, and wired / wireless networks, resolution, screen position settings, date, etc., depending on the environment of use.
• YouFrame Editor : Free application

Download and install it from the App Store or Google Play.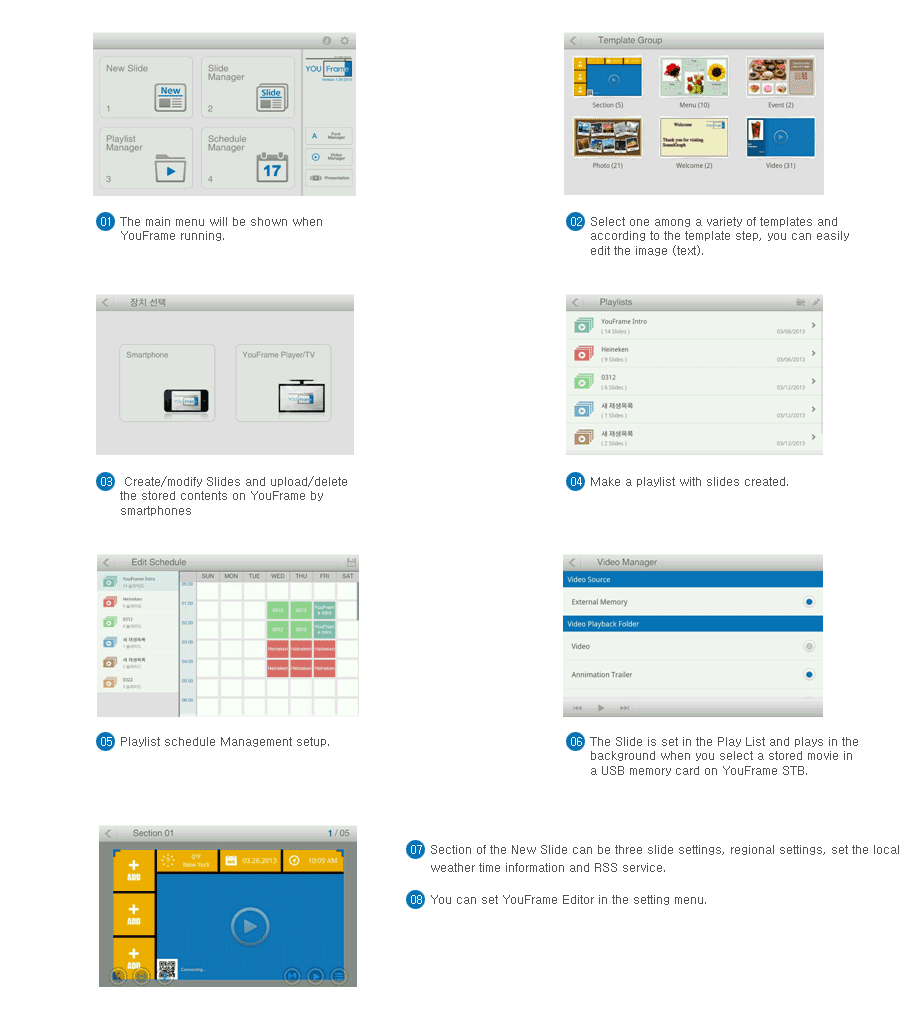 • YouFrame Cloud Solution Management Program
Remote Operation Status (terminal status), auto on / off feature

Components

YouFrame Cloud System
Cloud System is YouFrame remote management system. Management to each device content through the network.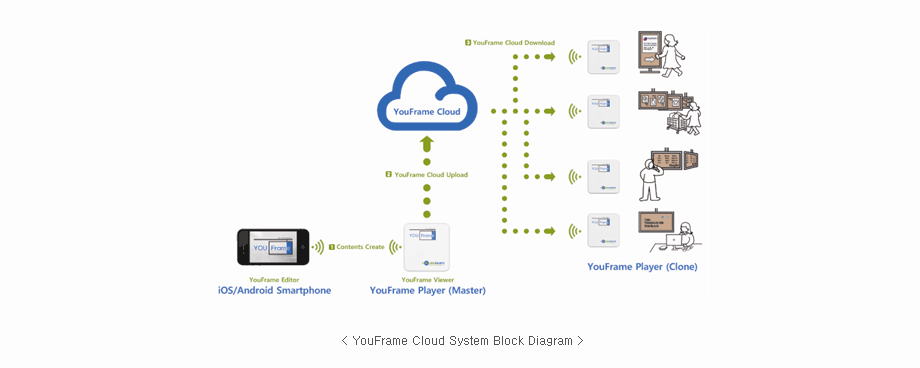 Specification
• Mail Chip Set : ARM Coretex A9 800MHz

• Memory : DDR2 512MB RAM

• Storage 1GB Flash : USB Memory/4GB

• O/S : Android 4.0.4 Ice cream sandwitch

• Extention : Digital (HDMI v1.3), Analog (Component, Composite)/Audio : Digital (SPDIF, Coaxial), Abalog (RCA Streo)

• Network : Wire : 10/100Mbps RJ45 Ethernet/Wirless : 802.11 b/g/n WI-FI

• Ex port : USB 2.0 / 2 port , IR receiver

• Size : 100mm(L) x 105mm(W) x 27mm(T)

• Weight : 147g

• Power : 110V-240V, DC 5V / 2A Adaptor